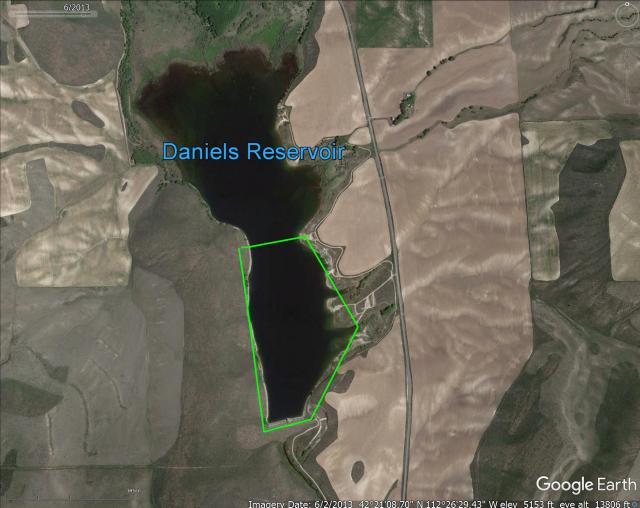 Daniels Reservoir Lower
Daniels Reservoir is managed as a trohpy fishery in Idaho and is not open to bait fishing and has very conservative take limits.
This is the lower end of Daniels Reservoir. This section of the reservoir is characterized by deeper water, up to 60 ft. and fishes quite different than the upper section of the lake.
This is a Rainbow Trout fishery with no other species that are stocked or present in any quantity.