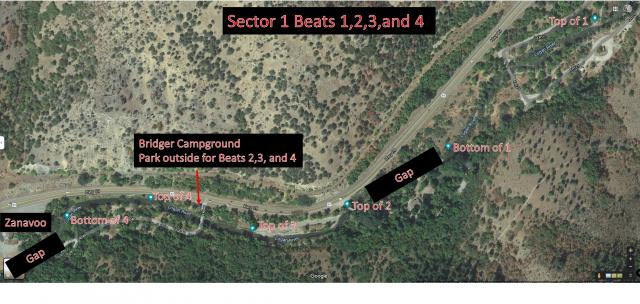 Sector 1
NOTE THE CHANGE:
Sector 1 is now located between 2nd and 3rd dam in Logan Canyon.
The beats 1-4 for sector 2 are located upstream of the vacant Zanavoo lodge to downstream of the third hydro dam in Logan Canyon. Parking for Beats 2-4 is just outside Bridger Campground. I will send maps for parking to the competitors.
Beats 5 and 6 of sector 2 are located just upstream of the 2nd hydro dam in Logan Canyon. Parking is available at the large gravel lot upstream of the dam.
Practice fishing is now allowed upstream of 3rd dam or downstream of 1st dam. The water between 1st and 2nd dam will now make up sector 2.